From our kitchen to yours
Jelly • Marmalade • Chutney – Homemade Cranberry Preserves

Our story begins in 1995 at our children's playgroup, where we became instant friends and soon to follow, great business partners. Our journey has been an interesting one.
Come see us!
November 17 - 18 10:00 - 3:30 - Upper Cape Tech Holiday Craft Show
220 Sandwich Rd, Bourne, MA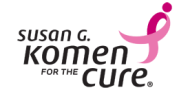 During the month of October, Cape Cod Cranberry Harvest will donate 10% of all sales to the Susan G. Komen fund.
All of our homemade Jellies are prepared in our licensed Cape Cod kitchen, using the finest ingredients (including native Cape Cod cranberries) and our award winning jam recipes.
Enjoy our homemade cranberry preserves!